1997 - Today

Over 140.000 adjustments

2017

[ 2015 - 2017 ]

Continuing education in Structural Integration

[ 2000 - Today ]

Personal Development seminars, NLP, Insight I&II, Aura-Soma I&II, Survivors, Hypnosis, Re-conessence, Martin Brofman's "Body Mirror System of Healing", Courses in Miracles, Reiki 1rst & 2nd degree, Meditation Courses

1998 - Today

Study, Application and Development of therapeutic protocols based on Travel and Simons "Myofascial Trigger Points Therapy"

2011

Permaculture Design Certificate course

2004 - 2006 & 2014 - 2016

Vice President, Hellenic Chiropractors Association.

2002 - 2004

President, Hellenic Chiropractors Association

2004

November, relocation of Private Practice Office at Alkmanos str, (Hilton area)

2004

Athens Olympics, Assistant Manager of Podiatric Clinic, Olympic Village

2004

IAAF World Indoor Championships in Athletics, Budapest, National Team Medical Staff

2003

IAAF World Indoor Championships in Athletics Birmingham, National Team Medical Staff

2002

IAAF European Athletics Championship, Munich, (accompanying member of National Track & Field Team)

2000

Freelance collaboration with Members of National Track & Field Team in preparation for Sidney Olympics

1999

January, opening first Private Practice Office on Vas. Sofias Ave.

1998

December, Graduation, Life Chiropractic College West(LCCW), California, USA

1996

Graduation, Medical School, Aristoteleion University Of Thessaloniki

1987 - 1988

«MORA»

1985

National Prize of Hellenic Mathematical Society

1981

First contact with Sports world, Track & Field (60m, 150m)

1969

Serres, Arrival
What we offer:
Everyday little miracles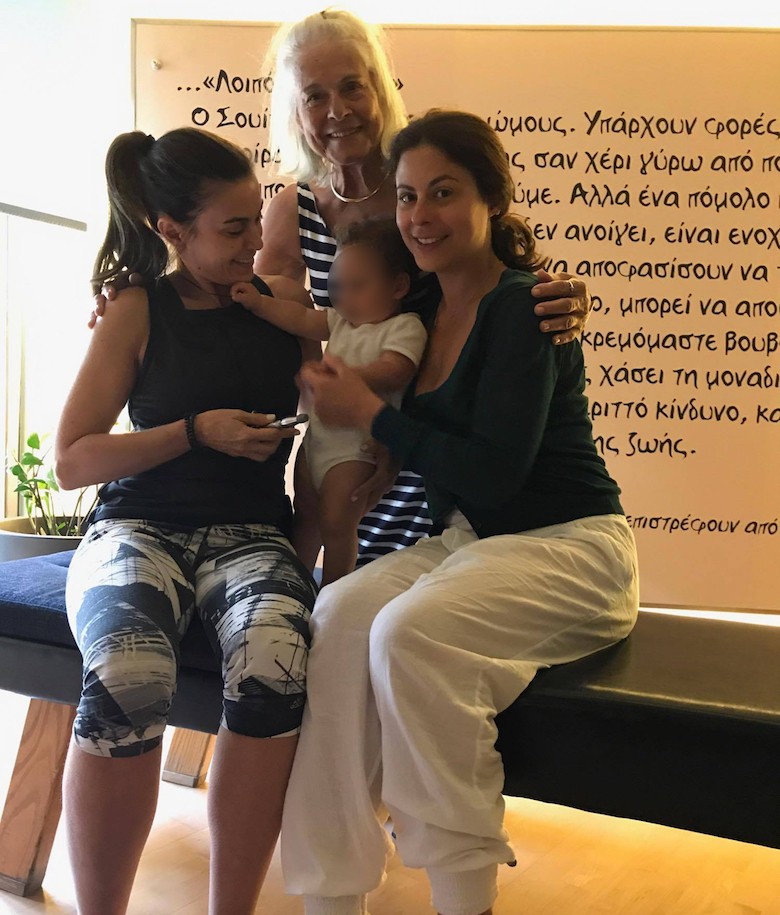 C Malleos
2.
WONDERFUL EXPERIENCE!!!! During our travels to Greece from New York City this past summer were so fortunate to meet Katerina Moustaka, her husband and wonderful staff.
My husband pulled his back and thankfully Katerina and her staff helped him to feel so much better. The specific technique they use is amazing and gets to the core of the issue. My husband had such a wonderful experience that he insisted the rest of our family schedule an appointment. The wait time is usually two - three months out so we were lucky enough to get an appointment with such little notice. I get body work done in NYC each week
This was unlike anything I had experienced before. I was so blessed to meet Katerina and her husband and we are looking forward to going back to Athens just to see them! And the really cool part is that Katerina also worked on my mom and my daughter who is 12 months! Three generation of woman and we all felt fabulous after. I highly recommend Katerina and her team!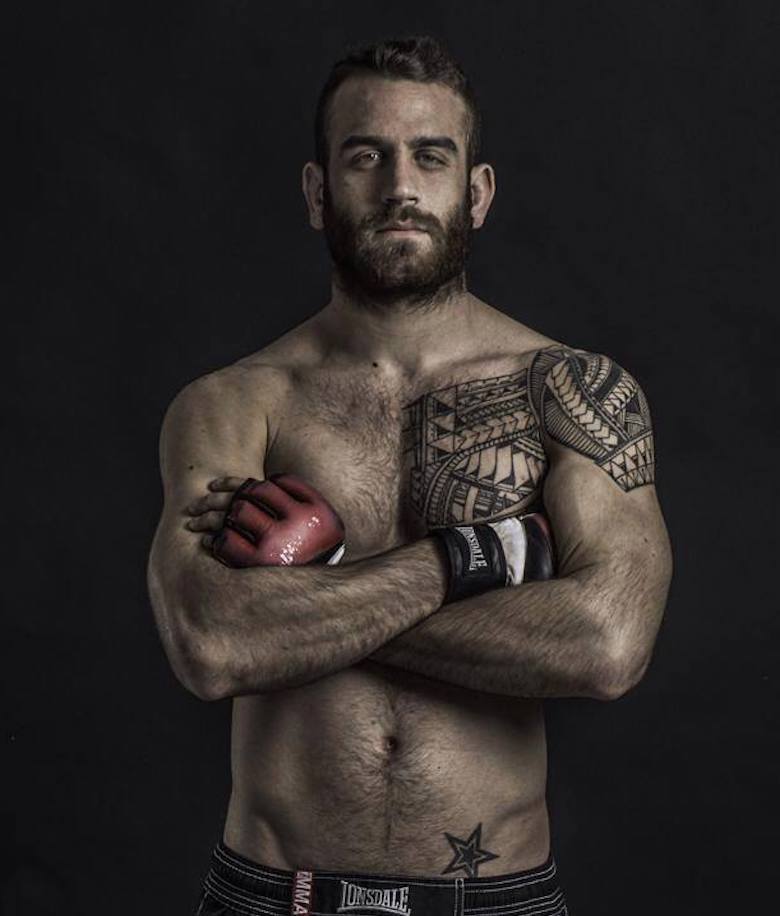 John Palaiologos MMA Champion
3.
Body recovery with the best! Body is ready in the best place.
Thank you guys Katerina Moustaka & Steve.
Konstantinos Mpotasis Efraimoglou
4.
After so many injuries my tennis year starts with a very positive note by winning the Antalya grade A tournament in singles over Norbert Henn one of the best veterans of the world as well as in mixt doubles.
A special thank you to Katerina Moustaka and Steve who took it personally to prepare my body for this sucesss.
• Immediate "crisis" management (relief from symptoms, minimization of pain).
• Restoration of normal function and everyday activity.
• Freeing the movement as well as the person from limiting patterns, bodily and otherwise.
---
What we do to achieve that:
We address the cause that creates the symptom, and ι
We support the person in order for them to recover and stay strong and healthy.
What usually "spurs someone into action" and makes them ask for our help is pain or some other symptom (although there are also some enlightened, shining exceptions to the rule, who come for prevention reasons or seeking performance enhancement).
Therefore, the primary focus of our approach is symptomatic relief. We achieve that by making sure that we determine, explain, and resolve the deeper causes of those symptoms.
We also educate our clients, providing them with the necessary understanding, knowledge and tools not only to address the current "crisis"effectively but also avoid any future relapses.
• A combination of chiropractic (adjustment of subluxated joints) combined with soft tissue release techniques (trigger points therapy, Myofascial release, dry needling), followed by rehabilitation exercises.
• Advise and "tools" for symptom management and pain control during the acute phase of the crisis.
• Guidance regarding activities, lifestyle, habits and ergonomics, as well as information about prognosis and prevention.
• Psychosocial interventions aiming at resolving cognitive obstacles to the process of prompt recovery and full rehabilitation.
Who is responsible for the healing?
In the "kingdom of Dis-ease" there is this widespread belief that the patient will come to a clinic (either mine or another health care facility) and someone else , a doctor or another health practitioner, will "heal" them.
Let me be clear: If that is what you think happens, you couldn't be further from the truth.
Indeed, a part of the therapeutic approach (mainly the body part) is facilitated by the practitioner . The therapeutic result, however, depends mainly on the the patient's cooperation and compliance with instructions and techniques aiming at pain control during the acute phase, as well as helping them understand their condition, and prevent and avoid future flare-ups.
So, a deep understanding of how our body works, the channels it uses to communicate with us, what is really causing the symptom, what we may have done or not done in order to trigger this reaction at that specific moment of time, and how a similar experience can be averted in the future, are equally, if not more important, than simply achieving immediate relief during the acute phase of the "disorder".
Meaning that some "homework" is in order. Consisting both of observation and study (mainly of ourselves): what hurts, when, how much, why, what triggers it, what brings relief, what are our bodily, emotional, mental or social behaviors that exacerbate or alleviate the problem, etc. Also consisting of exercises, "tricks" and "tools". "Tools" for relaxing our muscles, stretching and strengthening exercise protocols, advice for movement patterns or workplace layout changes, avoidance of certain activities, starting and adopting (for the rest of our lives) some form of exercise compatible with our age, body type, and form of symptoms. Dietary supplementation, improvement of sleep duration or conditions, better stress control or anxiety management, adaptation of alternative, more functional somatic and mental patterns might also be necessary.
Most musculoskeletal symptoms are mainly caused or prolonged, despite any anatomical degenaration that may co-exist, due to biomechanical impairments, leading to "functional pathology"and to the very powerful "biological memory" the body tends to develop, in order to avoid pain. For us to achieve long-term results we have to not only correct the cause of the symptoms, but ALSO change the biological-cellular memory, AND reprogram the whole neuromusculoskeletal system to work in a new, less energy-consuming and more effective manner...
And all that could be a hassle . n multiple areas and levels in our lives. So it is only the brave and those determined to get well, that will acknowledge how important it is to take responsibility for their own recovery. . And will invest accordingly on their healing process.
As much as I wish to "help" them, I can only open the door for them. And, at the most, point the way...
The first step and the rest of the journey will be theirs... ...